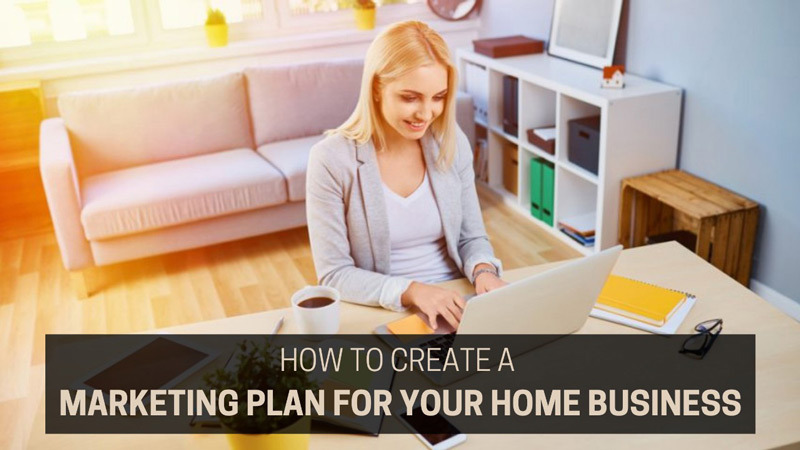 Whether your business is small or big, irrespective of its size, it requires a marketing plan that covers various elements such as the description of competitors, market demand for the product or service you are offering, strengths and weaknesses from the market's point of view of both the business and its competitors. An effective marketing plan is a tool that every business owner needs to reach the target market and ultimately the business goals. As you move ahead with crafting a marketing plan for your business, focus on a few points discussed below that you actually need to understand to reach your market. It includes:
Develop the Marketing Strategy for Your Home Business
Understand well your current business situation
Before devising a marketing plan for your business you should know the complete details of your business's current situation such as what are your products or services? What strategies are working for you and what challenges your business has been facing currently in generating new customers and also in extending your downline? What issues you are likely to encounter in future times, such as a move (times when you can't work) or the introduction of new laws that might impact how you have been running your business?
Set goals to be achieved in the specified time period
In order to boost your sales, it is advisable that you set some specific business goals like expand your email list by x amount over the next year or maybe find a specified number of new clients for yourself. All this is important to help your home business grow manifolds and setting such quantifiable goals to help you in measuring the effectiveness of your marketing plan to a great extent.
Know your target audience
In the process of defining your market, it is crucial that you determine the segment of the audience that will benefit from your product or service. You should know precisely "Who is most likely going to be the buyer of what you're offering"? And the answer should never be "everyone" even though the entire population could benefit from your product or service. In order to define your target audience, you need to determine how your product or service is going to be of help to the audience and then figure out the people who will benefit from your product or service. With an in-depth understanding of the market comes clarity in creating market-specific messages so that you can place them where they'll be seen for greater effectiveness.
Figure out what marketing strategies you will use to reach your target market
The answer to this depends on how well you know your target market because your marketing efforts will depend solely on that. Let your target market the strategies you will be implementing in order to promote your business growth. Do you need to figure out tactics on how you can entice your target market? For example, if your target market seems to spend a lit of time on Social Media, then you might consider investing in Facebook Advertising, Youtube Promotions, etc.
What will be the cost of implementing it?
After you are done with planning your marketing strategies, you then make a budget for your marketing plan. Though these marketing strategies might be free they require your time and energy and that is also a type of investment. One thing is very clear of all the places you spend money for your home business, marketing is of utmost importance as long as you're spending your budget wisely and getting a good return on your investment.
A marketing plan is a living, breathing document that helps any business achieve unprecedented success. Analyzing the results of your marketing strategies is crucial as it helps you do the needful changes in your strategies and also enables you to keep your marketing plan up to date thereby assisting you to reach your business goals. Besides this, there are several factors like studying your data, such as website analytics, sales numbers, and trends that give you clues as to what's working and what isn't for your business and this plays a great role in revising your marketing plan.
If you find the above information useful then you may also like this blog Generate Interested Leads for Your Network Marketing Business
---